(Originally published August 25, 2018)
Defense wins championships. While scoring is at a high in the WNBA this season, the two top teams in the league are two of the top three in defensive rating. The Atlanta Dream were third-to-last in offensive rating through the regular season, but they were able to climb their way to a top-two finish on the strength of their defense, leading the league with a 97.1 defensive rating.
In the pantheon of great WNBA players, there are few who have won multiple championships. Even fewer managed to win three championships, and Cheryl Ford provided a major spark for the Detroit Shock to reverse their path from the worst team in the league to three championships in six years. And she did it all leading with defense. Her playing career was cut short by injury, but she left a big imprint on the league regardless.
Basketball Pedigree
Cheryl Ford was born on June 6, 1981, along with her twin brother, Daryl, in Louisiana. Though their father was not a part of their life growing up, he clearly had an influence on Cheryl's size and athleticism. Raised by her mother, Bonita, Cheryl learned at age 8 her father is 14-time NBA All-Star and two-time NBA MVP Karl Malone.
Though it would seem basketball was in her blood, Cheryl didn't start playing seriously until eighth grade. A couple years later, she would meet her father for the first time, but even as a high schooler she said she wanted to make her own name in basketball. Cheryl and her father's history and relationship was documented in a piece on Outside the Lines.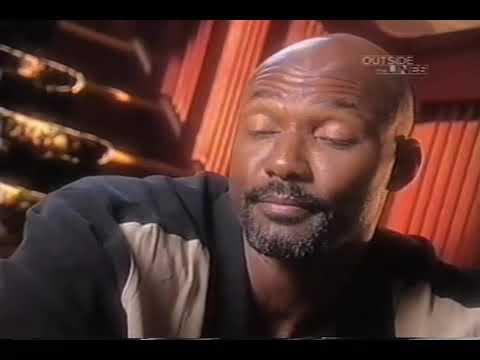 And that she did.
Ford went on to be named a WBCA All-American in high school in 1999 and committed to play at Louisiana Tech University. One of the most successful women's basketball through the 1980s and '90s, Ford made her mark as a strong all-around player. Over her four years, she averaged 10.4 PPG shooting 49.9% from the field, 7.9 RPG, and 1.3 BPG. In her junior and senior years she was named the Western Athletic Conference Player of the Year, and in 2003 she was named an AP Honorable Mention All-American. With 1,068 rebounds, 173 blocks, and 334 free throws, she is still top-10 all-time in Lady Techster history in all three categories.
Remarkable Rookie to Consistent Pro
After a standout college career, Ford was drafted 3rd overall by the Detroit Shock in the 2003 WNBA Draft. After the folding of the Miami Sol in 2002, the Shock had also acquired the rights to Ruth Riley in the Dispersal Draft earlier. The Shock, who were the worst team in the league in 2002, finishing 9-23, were looking to add pieces to turn around the franchise and win their first postseason game.
But no one could have known the impact Cheryl would make as a rookie. Led by head coach Bill Laimbeer, who took over at the end of the 2002 season, the Shock made a historic turnaround from "worst to first", and Ford was impactful in unprecedented ways.
Ford averaged 10.8 PPG on 47.4% shooting from the field along with 10.4 RPG, 1.0 SPG, and 1.0 BPG. She was named an All-Star and All-WNBA Second Team member as a rookie and helped lead the team to a 25-9 regular season record to lead the WNBA. In her first postseason run, she continued to assert herself as the team's top rebounder, averaging 10 per game along with 8.4 points. Though the Shock hadn't won a playoff game before, they ran through the 2003 Playoffs with just 2 losses to win their first WNBA Championship, unseating the defending champion Los Angeles Sparks.
That championship run made Cheryl the first player to win Rookie of the Year and a WNBA Championship in the same year. The only other player to do that since is Maya Moore, who similarly was a major piece in turning around the Minnesota Lynx who went from 13-21 in 2010 to a 27-7 record in 2011 en route to their first championship.
Though Ford's rookie season was historic in several ways, it wasn't her best statistical year. After a two-year downtick for the Shock, Cheryl put up her best numbers in 2006, averaging 13.8 PPG on 49.8% shooting from the field, along with 11.3 RPG, 1.4 APG, 1.2 SPG, a 113 offensive rating, an 86 defensive rating, and a 24.9 player efficiency rating. If that wasn't enough, she kept those numbers up in the postseason, recording 13.4 PPG on 52.3% shooting, 10.3 RPG, 1.2 APG, and 1.3 SPG.
Her stellar play helped take the Shock to their second league title and her second All-WNBA Second Team honor. In 2005 and 2006, she also led the league in rebounds (322 and 363, respectively) and rebounds per game (9.8 and 11.3, respectively).
In 2006, Cheryl also had the honor of competing for Team USA in the World Championships, earning bronze after a rare United States loss to Russia in the semifinal round.
The first five years of Cheryl's career were undoubtedly her prime. An All-Star in 2003 and 2005 – 2007, she was also top-ten in defensive rating every year from 2003 to 2007 and led her team in rebounding in the postseason each of those years. Her play alongside teammate Swin Cash during this time earned a nod in Bleacher Report's Top 10 Tandems in WNBA History in 2011. The 2007 season saw the Shock return to the WNBA Finals, though they would fall 2-3 to the red-hot Phoenix Mercury.
Her high level of play backed up then-league motto "Expect Great":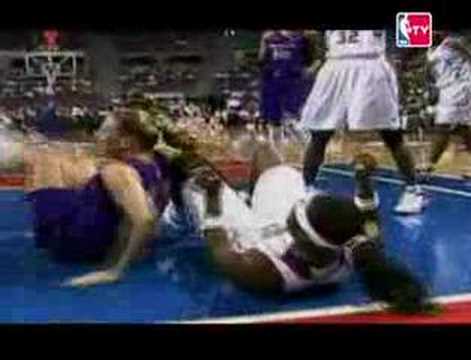 Coming off their first runner-up finish, the Shock were primed to return to the Finals in 2008, and Cheryl's numbers were steady as usual. Unfortunately, her season was brought to an unfortunate end during the infamous Shock/Sparks brawl on July 21 when she sustained an ACL injury trying to restrain teammate Plenette Pierson.
Remarkably, the Shock still ran through the Playoffs to win their third title in 2008 without Cheryl, but the injury really began the downturn in her playing career. She returned in 2009 and still put up good numbers, though they were down from her career averages. The Shock would relocate to Tulsa in 2010, but injuries kept Cheryl from playing for the Shock again after the 2009 season.
Cheryl also played for the Dallas Fury of the National Women's Basketball League during the WNBA offseason, winning a championship in 2004, and she played for multiple teams overseas, even after she stopped playing in the WNBA. She attempted a return to the league with her old head coach Bill Laimbeer, this time in New York, but she was released by the Liberty in 2013.
Lasting Legacy
Though her time in the WNBA was relatively short, she quickly established her legacy as a dominant rebounder. Her name remains at or near the top of several of the career leader boards:
| Statistic | Career Value | Career Standing |
| --- | --- | --- |
| Total rebounding % | 20.5 | #1 |
| Rebounds per game | 9.7 | #3 |
| Defensive rebounding % | 26.9 | #3 |
| Defensive rating | 90.0 | #4 |
| Offensive rebounding % | 13.9 | #6 |
| Offensive rebounds | 639 | #21 |
| Total rebounds | 1,907 | #23 |
| Defensive rebounds | 1,268 | #27 |
| Defensive win shares | 14.1 | #29 |
| Block % | 2.5 | #35 |
| PER | 18.3 | #43 |
Though much of the attention on Cheryl Ford early in her life may have been on her relationship with her father, it didn't take long for her to make her own name in basketball. With three WNBA titles in six years, she is and will remain one of the most efficient champions in the history of the game.
• • •
Career statistics courtesy of the Across the Timeline WNBA Record Index and Basketball Reference.