(Originally published September 8, 2018)
Looking at the WNBA Finals, the veteran face of the Seattle Storm is undoubtedly Sue Bird, who has spent all 17 years of her career with the franchise. On the other hand, both the Storm and the Washington Mystics have players who have bounced around between several teams in their careers. Most notably, Monique Currie has spent most of her 13-year career in the nation's capital, but she has also played for the Charlotte Sting, Chicago Sky, Phoenix Mercury, and San Antonio Stars. On the other coast, Noelle Quinn has been most consistently in Seattle, but she has also played for the Minnesota Lynx, Los Angeles Sparks, Washington Mystics, and Phoenix Mercury. One of the two will get their first ring this year.
For players who spend several years in the league, it's not uncommon to move at some point. But today's subject is on the more extreme side, having played for seven teams in her 10-year career. A WNBA champion in her own right for the Seattle Storm, today's "And One" profile is on ABL and WNBA guard Sheri Sam.
Working through Uncertainty
Sheri Sam was born in Louisiana, playing high school basketball for Acadiana High School. Growing up with a love for sports, she has said her passion for basketball really kicked in when she started getting recruited to play at the college level. In 1992, she took her talent slightly north to play for Hall of Fame coach Jim Foster at Vanderbilt University.
The Commodores enjoyed their most successful season in 1992-93 with a Final Four finish, but it was tough on Sheri. After limited playing time, she went to her coach with the intention to transfer for a bigger role elsewhere, but Foster challenged her to face the adversity and work for more minutes at Vanderbilt: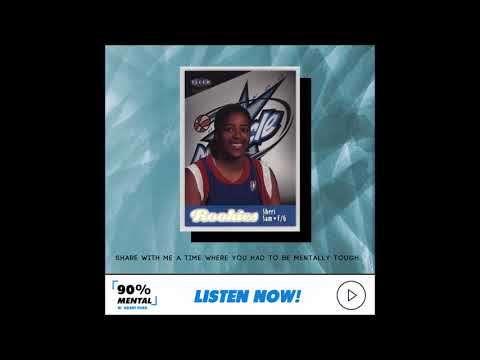 She accepted that challenge and left college as a Kodak All-American, Naismith Trophy finalist, AP Third-Team All-American, and All-SEC honoree her senior year. She helped her team to the NCAA Tournament her final three years in college, including an Elite Eight finish in 1996.
Her final two years she led the team in points, rebounds, and steals, including 20.4 points-per-game her senior year, and she's still top-10 in program history in career scoring average (12.6 PPG) and field goal percentage (54.6%). Her accomplishments led to her induction into the Vanderbilt Hall of Fame in 2011.
While in college, she also had two opportunities to represent Team USA in the Jones Cup. She was a part of the 1995 team that won bronze, and the following year she led the Jones Cup team in scoring (13 PPG) en route to a gold medal finish.
Playing through Adversity
Sheri came out of college in 1996 with the United States on the precipice of the women's basketball movement. Unlike years before, playing professional women's basketball stateside was a viable option for Sam, who signed on with the Olympian-laden ABL and became an All-Star while playing with the San Jose Lasers. She played all three seasons for the Lasers before the league abruptly folded at the end of 1998.
Little could she know this was just the first of many movements in her professional career.
That following summer she moved to the WNBA and was drafted 20th overall by the Orlando Miracle ahead of the league's third summer of action. She put together a solid rookie campaign, averaging 11.4 points, 4.6 rebounds, 2.4 assists, and 1.3 steals in 34.0 minutes played per game, starting all 32 games.
Unfortunately, she was waived ahead of the 2000 season, forcing her to make another move. She quickly signed with the Miami Sol, where she would play the longest stretch of her career in the WNBA, and she seemed to find a life there: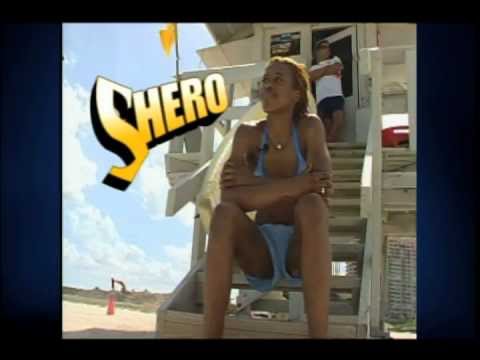 In 2002, still with the Sol, she had her best individual season, averaging 14.5 points on 43.4% shooting from the field, 4.8 rebounds, 2.6 assists, and 2.2 steals in 33.5 minutes-per-game. She earned an All-Star nod, voted in as a reserve for the Eastern Conference All-Stars.
When the Sol folded after the 2002 season, she left Miami as the franchise's all-time scoring leader with 1,303 points in her three seasons there, but more moves were in her future.
Sam was selected by the Minnesota Lynx in the 2003 Dispersal Draft, but she was traded just a year later in a Lynx effort to get hometown hero Lindsay Whalen. That trade would send Sheri out west to Seattle, her third team in as many years and fifth professional team in the United States.
2004 would turn out to be a historic year in Seattle. A deep roster with a loaded starting unit, led by Anne Donovan, the Storm finished the regular season 20-14. Sam started 32 of the 34 games played, logging just under 30 minutes on average and putting up 9.1 points and 4.1 rebounds-per-game. The Storm pushed through the Playoffs, sweeping Minnesota (Sam's previous team) and knocking out the Sacramento Monarchs in three games to get to the Finals.
Seattle faced off against the Connecticut Sun (the relocated Orlando Miracle, Sam's first team) for three games, winning two straight to earn the franchise's first championship. Sam was a consistent contributor for the Storm in the postseason, averaging 7.4 points, 5.5 rebounds, and 3.5 assists in 31.0 minutes-per-game. Despite the adversity, she played through the challenges to get her first ring in the United States.
But the movement didn't slow down in the back side of Sheri's WNBA career. She signed with the Charlotte Sting as an unrestricted free agent for the 2005 and 2006 seasons, averaging double figure points both years and a career high 5.1 rebounds in 2006. Unfortunately, once again her team folded.
The Sting disbanding resulted in Sam getting picked up by the Indiana Fever in the 2007 Dispersal Draft. She played more limited minutes off the bench that year, but she was a solid producer in the Fever's playoff run to the Eastern Conference Finals, logging over 30 minutes with 8.0 points, 5.3 rebounds, and 2.2 assists on average.
The following summer, Sheri signed with the Detroit Shock — the team that knocked out the Fever the previous season — for what would be her final season in the WNBA. She averaged career lows in limited minutes off the bench but ended her WNBA career with another ring as the Shock won their third championship.
Sam continued to play overseas, including stints in Greece and Israel before transitioning in to coaching. She was an assistant on the staff at Eastern Illinois University from 2014 to 2017 and has moved in to a different role as Athletic Director at Mercy High School in San Francisco this year. You can hear more about her new role in the latter part of her interview on the 90% Mental podcast.
Leaving a Legacy of Consistency
From her challenging time in college to a professional career full of uncertainty, Sheri proved herself as a constant, valuable component throughout her career. With career game averages of 10.2 points, 4.1 rebounds, 2.3 assists, and 1.3 steals, Sheri Sam's legacy in the WNBA is one of consistency, ever-present on the career leader boards:
| Statistic | Career Value | Career Standing |
| --- | --- | --- |
| Steals | 438 | #26 |
| Steals per game | 1.3 | #30 |
| Steal % | 2.7 | #34 |
| Minutes | 9,269 | #37 |
| Defensive win shares | 12.8 | #39 |
| Field goals | 1,287 | #48 |
| Defensive rating | 96.6 | #48 |
| Offensive rebounds | 434 | #49 |
| Two-point field goals | 1,069 | #50 |
| Games | 328 | #50 |
• • •
Career statistics courtesy of the Across the Timeline WNBA Record Index and Basketball Reference.