(Originally published July 14, 2018)
I've spent a lot of time this WNBA season talking about movement up a couple of leader boards that, even at the time this is being written, are still very fluid: games played and blocks. Nine of the 25 players who lead the league in career regular season games played all-time are currently active in the league, led by Sue Bird, who is swiftly approaching DeLisha Milton Jones's record of 499 games. In terms of blocks, two of the best to ever swat the ball away are a game or two away from booting a couple players out of the top 5. Sylvia Fowles (555) is currently tied for fifth with Tammy Sutton-Brown, and Brittney Griner (553) is just behind in seventh.
Career Regular Season Blocks
| | Player | Years | Team(s) | Blocks |
| --- | --- | --- | --- | --- |
| 1 | Margo Dydek | 1998-2008 | UTA/SAN/CON/LAS | 877 |
| 2 | Lisa Leslie | 1997-2006, 2008-2009 | LAS | 822 |
| 3 | Lauren Jackson | 2001-2012 | SEA | 586 |
| 4 | Tangela Smith | 1998-2012 | CHA/PHO/SAC/IND/SAN | 556 |
| 5 | Tammy Sutton-Brown | 2001-2012 | CHA/IND | 555 |
| 5 | Sylvia Fowles | 2008-2018 | CHI/MIN | 555 |
Data courtesy of Across the Timeline
And that brings me to the focus of this feature: the next player in front of them is fourth all-time in blocks, Tangela Smith. Tangela also broke Vickie Johnson's record for games played during her career and spent some time building her lead atop the board, though she has since been passed and is currently seventh all-time with 463 games. She finished her 15-year WNBA career in 2012 in the top 10 in points, rebounds, blocks, field goals, and minutes, and she is still top 20 in each of those categories.
So, who is Tangela Smith?
• • •
Growing up in the Chicago Housing Authority projects, Tangela made a name for herself playing at George Washington High School on the southeast side of Chicago. In 1994 she was named a Kodak High School All-American and a WBCA High School All-American.
She went on to play college ball at the University of Iowa for legendary coach C. Vivian Stringer in 1994. Stringer made the move to coach at Rutgers after Smith's freshman season, but Smith remained to play for Angie Lee. Tangela and the Hawkeyes went on to win the Big Ten regular season championships in 1996 and 1998 and the Big Ten conference tournament championship in 1997. The final three years of her time at Iowa, the Hawkeyes appeared in the NCAA Tournament, including a Sweet Sixteen appearance in 1996.
While in college, Smith played for the United States 1997 Jones Cup Team in Taipei. She averaged 8.0 points per game en route to a silver medal finish.
After being named All-Big Ten first team in 1996, she finished out her time at Iowa as the 1998 Big Ten Player of the Year, a 1998 Kodak/WBCA All-America honorable mention. She is still top 10 in points (1,598), rebounds (859), and blocks (235) for her alma mater.
The timing for Tangela coming out of college couldn't have been better; the WNBA was entering its second season, so she had a great chance to play professional basketball in the United States immediately after college.
The Sacramento Monarchs had the #2 and #12 overall picks in that draft, and after taking Ticha Penicheiro with their first pick, the Monarchs went bigger by selecting Tangela Smith in the second round. That was the beginning of Smith's historic and winding career in the WNBA.
Tangela spent her first seven years in Sacramento and put up solid numbers (11.4 PPG, 5.0 RPG, 1.4 BPG), helping turn the Monarchs into a perennial playoff team competing for a spot in the WNBA Finals. After being swept in the conference semifinals in 1999 and 2000, Sacramento made it to the Western Conference Finals in 2001 before falling to the defending (and eventual) champion Los Angeles Sparks. They made it to the Conference Finals again in 2003 and 2004.
In her early years in the WNBA, Tangela also won two titles overseas, helping lead Botasspor to a Turkish league title in 2001, followed by a Korean league title for Shinsegae Coolcats in 2002.
Following the 2004 season, Tangela was traded to the Charlotte Sting. Unfortunately, the Sting were on a downward trend, going 17-51 in those two seasons, but 2006 was Tangela's one and only All-Star nod. She was a reserve on the Eastern Conference All-Star squad that handed the West its first loss.
The Sting folded after the 2006 season, and things may have looked up-in-the-air for Tangela, who would be entering her tenth season. The Minnesota Lynx acquired her rights in the 2007 WNBA dispersal draft, but she would never play for the Lynx. Instead, the Phoenix Mercury made a major move with their #1 overall pick.
After drafting Lindsey Harding with the first overall pick, the Mercury made an unprecedented move, trading Harding to the Minnesota Lynx in exchange for Tangela Smith. This was the first and only time the top pick has been traded on draft night.
The 2007 season turned out to be a major turning point for the Phoenix Mercury. After having drafted Cappie Pondexter the previous year and bringing in NBA coach Paul Westhead, the Mercury went on to have their best season, finishing 23-11. Smith continue to put up solid numbers (13.1 PPG, 1.6 BPG, 31.5 MPG), and she had her best rebounding year, grabbing 6.5 boards per game. She started every regular season game and all nine of the Mercury's playoff games that year, putting up even better rebounding numbers (7.8 per game). Phoenix would go on to win their first championship that year, giving Tangela her first ring.
Though the Mercury struggled in 2008, they returned to form in 2009, including what was arguably Smith's best season in the league. She led the league in blocks (57) and three-point percentage (45.2% on 93 attempts), solidifying her role as a stretch forward who was a shooting threat with a tough inside defensive presence. She also led the league that year in effective field goal percentage (52%), and once again her game only raised in the postseason. Her EFG% raised to 65.8%, averaging 9.9 points per game along with 5.8 rebounds. The Mercury earned their second championship after a legendary five-game Finals against the Indiana Fever.
Here's a look at Tangela's blocking and shooting abilities, where she blocks a shot on the perimeter and follows it up with her own half-court bucket: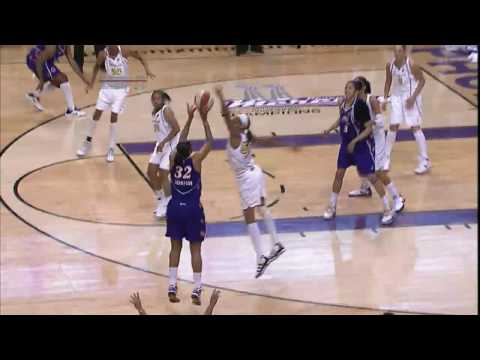 Okay, so her bucket didn't count, but her ability to block the shot and bring the ball up for a long-range shot is similar to what we see in the league today in players like Breanna Stewart and Candace Parker.
Late in the 2010 season, she also broke Vickie Johnson's record for games played, playing in her 411th regular season game. Bridgette Pettis and DeWanna Bonner commemorated the achievement, presumably out in their front yard: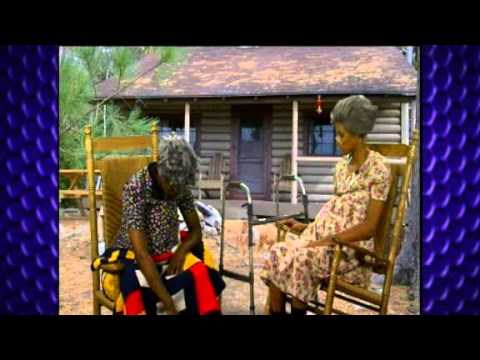 The trade for Tangela (known by Phoenix fans as "Tan") is considered to be the best in the history of the Mercury organization, and if it weren't for the depth of stars on the 2009 roster or the timing in her career, she may be more widely talked about still — though, without all that depth, the championship may not have come — but she did play a key role in that Finals series that was well-documented by Ben York for Slam Online.
Tangela would play two more seasons in the league, signing with the Indiana Fever in 2011. She had a down regular season, but as reported at the time by Mechelle Voepel, stepped up big in the Eastern Conference Finals against the Atlanta Dream. In the next game against Minnesota, she also put up a career-high 6 assists. That year she was also a finalist for the WNBA's Top 15 Players of All Time. She finished in San Antonio in 2012, playing in her final 15 regular season games.
She closed out her WNBA career with 463 games played and career averages of 10.9 PPG off of 42.3% from the field and 34.3% from beyond the arc, along with 5 RPG, 1.2 APG, 1.2 BPG, and 1.0 SPG. To this day, she holds several top-25 spots on the leader boards:
| Statistic | Career Value | Career Standing |
| --- | --- | --- |
| Blocks | 557 | #4 |
| Two-point Field Goals | 1,824 | #8 |
| Minutes | 12,734 | #11 |
| Field Goals | 2,059 | #12 |
| Defensive Rebounds | 1,677 | #16 |
| Total Rebounds | 2,335 | #16 |
| Points | 5,048 | #18 |
| Offensive Rebounds | 658 | #20 |
| Steals | 456 | #22 |
Following her playing career, Tangela has found a new calling coaching at the college ranks. She joined Western Michigan University as assistant coach in September 2014. During her time there, she gave a great interview touching on her professional career: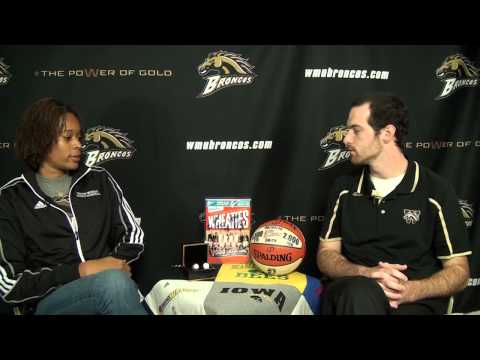 After four seasons there, she just recently joined Northwestern University as assistant coach, announced on July 6.
Tangela Smith's career may not get a ton of mentions, but her impact on the league and the legacy she has left behind is undeniable. A power forward who stretched her game on both ends of the floor as her career went on, she left her mark on several franchises (along with their players and fans).
And, when it comes down to it, there are only so many players who can break out a pair of WNBA championship rings for an interview.
• • •
Career statistics courtesy of the Across the Timeline WNBA Record Index and Basketball Reference.