(Originally published August 3, 2018)
After spending time in Minnesota as a role player coming off the bench, Natasha Howard has made a strong case for a Most Improved Player award so far as a much more impactful starter for the Seattle Storm. Averaging just 11.7 minutes in 2017, she tallied 4.3 PPG, 2.4 RPG, and she faded to the background of a championship team overrun with All-Stars and Olympians. But this year in Seattle, all of her statistics have gone up, now playing 26.5 minutes per game and putting up consistent numbers: 12.9 PPG on 54.4% shooting from the field, 3.6 RPG, 1.0 APG, and 2.0 BPG.
That jump after switching teams is impressive but not unheard of. In fact, it's eerily reminiscent of the jump made by the league's first Most Improved Player, Tari Phillips.
Getting Her Start
It doesn't take much digging to find what is and has been most important to Tari Phillips. Throughout her story, her family, her faith, singing, and sports are interwoven.
Born in Orlando, Florida, she grew up loving to sing, especially gospel music, and she loved sports. Though she started playing soccer, in her teenage years she picked up a basketball and started practicing shooting in any way she could. She almost immediately broke out, leading her junior high school team to an undefeated season, and as soon as she got to Edgewater High School, she was playing for the varsity team immediately. She rounded out her high school career averaging 24.5 points and 18 rebounds her senior year en route to a runner-up finish in the state championship.
A promising player out of Florida, leaving home wasn't easy, but it was hard to not be drawn to the powerhouse that was the University of Georgia, led by head coach Andy Landers. The Lady Bulldogs had an incredible run in the years leading up to Tari Phillips' arrival, making it to at least the Sweet Sixteen of the NCAA Tournament from 1983 to 1986 and including a Final Four in 1983 and a runner-up finish in 1985.
Making Her Mark
Tari's college career started out in Athens, Georgia, coming off the bench the majority of her time there. She started 21 of 64 games, averaging 6.4 PPG on 46.1% shooting from the field, and she brought down 3.2 RPG during that time. She helped get the Lady Bulldogs to the Sweet Sixteen in 1987 and 1988, but growing dissatisfaction with the team led to her leaving Georgia. She has said in the past an ankle injury she felt was ignored combined with homesickness motivated her decision to return home to Orlando to play at the University of Central Florida.
Having just joined NCAA Division I from the Division II ranks in the 1984-1985 season, the Knights weren't a well-established program at that time. They had made it to the AIAW Elite 8 in 1982 and the NCAA Division II Tournament in 1983 and 1984, but after head coach Joe Sanchez left the program to take over the head coaching job at Wake Forest, the team started a downward trend. In the fourth and final year under head coach Beverly Knight, the Knights went 10-15 overall and 4-9 in the American South Conference, but Phillips left her mark regardless, leading the team in scoring and rebounding. Her record marks of 25.3 PPG and 12.4 RPG were made up of 15 double-doubles, a 45-point performance against Lamar, a 41-point game, a 37-point game, and a 23-rebound game.
Having honed her singing voice in her father's baptist church growing up, she was often asked to sing the national anthem before men's games as well. She graduated from UCF with her name splashed all over the Knights' record books even with just one year on campus, and she was inducted into the UCF Hall of Fame in 2003 on those merits.
After finishing out her college eligibility, Phillips looked ahead to a professional career. The NBA's Magic laid down roots in Orlando at the end of her time at UCF, and she has said in the past she would run in to players like Scott Skiles and Sam Vincent on the courts around her hometown. However, in 1991 there was no WNBA or ABL, so Tari looked to overseas clubs for a chance to play professionally.
Going Pro
In 1992, she played for her first professional team, playing for Las Palmas Gran Canaries in Spain. The next year she played for Clearmont Ferrand and Strasbourg in France. She also played in Turkey and Sicily for Acer ERG Priolo, where she would lead her team to an Italian League championship. In 1993, she led the U.S. in the World University Games with 18.8 PPG and 11.0 RPG in a bronze medal finish, and in 1995, she got the opportunity to participate in the first National Team trials. Phillips was one of 24 players invited for the opportunity to join the U.S. National Team which would train for a year to compete in the 1996 Olympics. Though Tari didn't make the final roster, her chance to play in the United States was just around the corner.
In 1995, Tari got the call that the American Basketball League (ABL) was being formed, and she would get her first shot with the Seattle Reign. She averaged 14.0 points and 7.4 rebounds in that first season, establishing herself as a solid frontcourt player. Here's a fun found video with highlights from that time, featuring several shots of Phillips (#42) scoring in a variety of ways: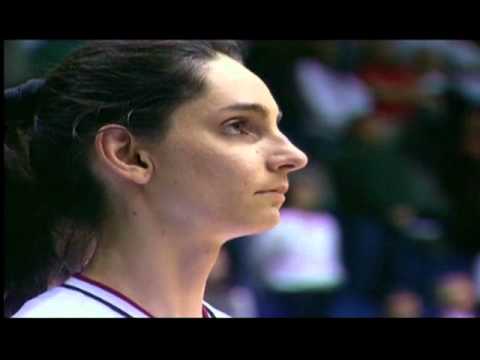 Tari was the All-Star MVP in 1997, coming off the bench for 18 points and 11 rebounds. She finished out her time in the ABL playing for the Colorado Xplosion alongside another dominant post player, Sylvia Crawley. She was an All-Star again in 1998, when she got the opportunity to defend her MVP performance near home at the arena at Disney's Wide World of Sports.
Coming Home
Tari wrapped up her time in the ABL with an average of 13.9 and 8.0 rebounds, and upon making the move to the WNBA, she immediately got the opportunity to return back home. Drafted with the eighth overall pick by Carolyn Peck and the Orlando Miracle, Peck sang Tari's praises as a solid scorer. Phillips was brought in with several established professionals and winners, including Sheri Sam, Taj McWilliams (now McWilliams-Franklin), Carla McGhee, Elaine Powell, and Shannon Johnson.
Unfortunately, Phillips didn't get a ton of minutes in her first WNBA season, averaging 10.5 MPG and recording 4.1 PPG and 2.1 RPG. But, just as with her time in college, Tari's opportunity in the WNBA was just around the corner.
In the 2000 WNBA Expansion Draft, Tari Phillips was unprotected and ended up being pulled from her hometown across the country when selected 12th by the Portland Fire. Though she had dreamed of playing in front of her friends and family, the move was perhaps the only chance she would have to play a major role in the league. But she would never get the chance to play for the Fire.
Seizing the Opportunity
Instead, she was traded to the New York Liberty. Head coach Richie Adubato had seen her play in Italy and was impressed by her ability to lead that team. The Liberty were already without Rebecca Lobo, recovering from her ACL injury from the 1999 season, when they received the devastating news that center Kym Hampton was forced to retire due to damage to her right knee sustained from 15 years of playing professionally. Hampton, an acclaimed singer herself, can be seen in this video singing with Phillips, Crawley, and Charlotte Smith: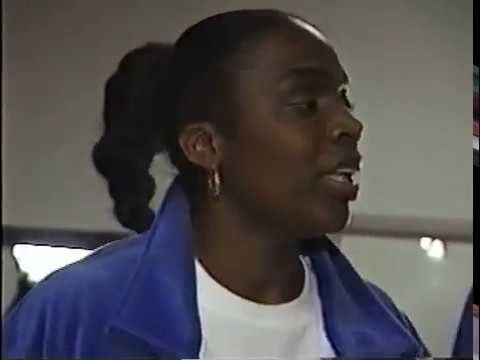 And just like after every other move in her career, Tari took full advantage of the opportunity in New York. During the 2000 season, she started 30 of the 31 games she appeared in, making a huge statistical jump to help guide the Liberty back to the WNBA Finals.
She helped push the Liberty to to the top of the Eastern Conference with a 20-12 record, tied for the fourth-best finish in the league overall. The Liberty returned to the WNBA Finals in back-to-back seasons and for the third time in franchise history. She kept up her production in the 2000 postseason, averaging 16.3 PPG, 7.6 RPG, and 1.1 APG in 31.7 MPG. Her effort that season earned her an All-Star nod and the league's inaugural Most Improved Player award.
Tari found her groove with the Liberty, upping her scoring to 15.3 PPG in the 2001 season, and she maintained her numbers throughout her time in New York, also earning All-Star selections from 2001 to 2003 and an All-WNBA Second Team in 2002. In 2002, she also got an opportunity to play for Team USA in the World Championship, replacing the injured Tina Thompson and earning a gold medal.
After the 2004 season, Phillips became an unrestricted free agent and moved west to sign with the Houston Comets, who she would close out her WNBA career with. She returned to a bench role in her final three seasons, but according to coach Van Chancellor, she was pivotal in the 2005 Playoffs. Partway through the 2007 season, she was waived after playing seven games, ending her time playing in the WNBA.
Leaving a Legacy
Despite her winding path, Tari has still left a mark on the WNBA's record books, still among the league's leaders in several categories:
| Statistic | Career Value | Career Standing |
| --- | --- | --- |
| Defensive rating | 92.0 | #10 |
| Offensive rebounding % | 11.4 | #14 |
| Usage % | 25.8 | #18 |
| Total rebounding % | 16.2 | #19 |
| Steal % | 3.1 | #22 |
| Defensive rebounding % | 20.9 | #26 |
| Rebounds per game | 5.5 | #34 |
| Steals per game | 1.2 | #39 |
Though she may have missed out on theater or singing opportunities due to conflicts playing basketball, she took advantage of the opportunities she did get along the way. She performed the national anthem at NBA and ABL games as well as at overseas events, and she also sang the anthem ahead of the 2001 WNBA All-Star Game and before a Comets home game later in her career.
And that may just be the perfect encapsulation of her career: though her basketball journey doesn't look like a typical path, when presented with an opportunity — whether moving from Georgia to UCF, from the ABL to the WNBA, or from Orlando to New York — she always kept faith she was being guided in the right direction, and she stepped on the court and made it count.
• • •
Career statistics courtesy of the Across the Timeline WNBA Record Index and Basketball Reference.
---
Every donation helps!
Can you spare a dollar a month? Even a one-time donation goes a long way!
The support for Across the Timeline has been incredible and so appreciated. If you want to help keep acrossthetimeline.com and this newsletter free, every one-time and monthly donation helps. Click/tap here to support.
And of course, please share with anyone who may be interested and/or able to help.
---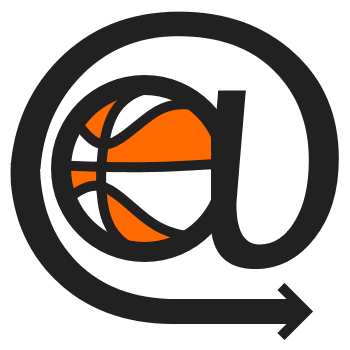 acrossthetimeline.com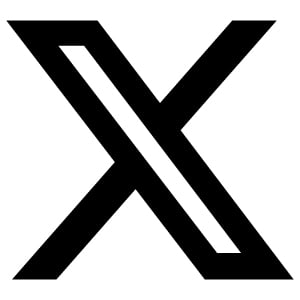 @WBBTimeline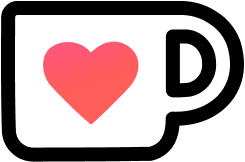 Support/Donate