On June 29, 1997, a little over a week in to the WNBA's inaugural season, the Charlotte Sting got their first win after three consecutive losses. Leading the team to the 67-44 win over the Cleveland Rockers was the Sting's original franchise star, Andrea Stinson, who filled the stat sheet: 19 points, 10 assists, 5 rebounds, 2 steals, and 3 blocks.
In that first win, Stinson recorded the first points/assists double-double in WNBA history. And then, despite a successful nine-year career in the W, she never had another.
Let's dive in.
---
Every Friday I'm diving in to a WNBA first in a series I've creatively titled Friday Firsts. If you missed the first five Friday Firsts posts, go back and check them out:
---
N.C.'s State Phenom
In the mid-1980s, no North Carolina basketball player stood out quite like Andrea Stinson. The all-around leader of North Mecklenburg High School's undefeated state title team, she was named the state's Player of the Year in her senior year.
Her high school coach, Carroll Mizelle, praised the all-around team player Stinson was.
"She can do everything on an individual basis but basically is a tremendous team player who always puts the welfare of her club ahead of personal welfare," Mizelle told reporters after the news of Stinson's Player of the Year honor.
Stinson was coming off averages of 29 points, 9.6 rebounds and 3.6 assists, and her head-coach-to-be was just as effusive about her potential.
"Andrea is one of the most exciting players I've had a chance to watch," NC State women's basketball head coach Kay Yow told reporters after winning the recruiting battle to bring Stinson to the Wolfpack. "She can do it all -- score, rebound, and make the play... She has a marvelous attitude on the court and is a tremendous performer."
The NCAA's newly-enforced Proposition 48 academic requirements kept Stinson from competing in her first year at NC State, but it didn't hold her back from showing out in her final three seasons.
She had already picked up the moniker "Miss Jordan" as many contended she meant to women's basketball in the state of North Carolina what Michael Jordan meant to the men's game.
Stinson was a first-team All-ACC selection in her three years of play and conference Player of the Year in 1990 after leading NC State to the regular season title. With ACC women's basketball perhaps as tough as it's ever been, Stinson led NC State to the conference tournament title in 1991, her senior year. Each of her three years on the court in college were capped off with Sweet Sixteen appearances.
Blast from the past

ACC women's basketball in the late 80s and early 90s was apparently a prerequisite to a standout career as a basketball analyst or coach, with Katie Meier, Dawn Staley, Christy Winters, and Tammi Reiss among the standouts on this list.
She put up incredible numbers in her three years:
2,136 points (then 3rd in NC State history)
22.7 points per game over three years
50 points in a game against Providence
Added 5.8 rebounds and 4.3 assists per game while shooting 54.1% from the field in her career
Blast from the past

Finding good game video from Andrea's playing days is difficult, but there's some good footage of an exciting Maryland-NC State game that featured a number of key Stinson plays down the stretch: click here
Stinson went on to compete for USA Basketball in the Pan American Games and as part of the Select Team ahead of the 1992 Olympics, but just as her time in college started, she'd once again have to wait to continue playing basketball in North Carolina. She started her professional career in Europe before the WNBA rolled around.
Homecoming Queen (of the Court)
In late 1996, as the WNBA rolled fast toward tipping off in the summer of 1997, Stinson was announced as one of the league's early signees, and early in 1997 she was officially named to the Charlotte Sting as part of the initial player allocation, which sent two players to each team with an emphasis (mostly) on regional ties.
The Sting were stuffed with ACC talent, including head coach Marynell Meadors, who had just come from new ACC arrival Florida State, and up and down the roster: Stinson was joined by fellow NC State standouts Sharon Manning and Rhonda Mapp, and she had plenty of familiarity with Maryland great Vicky Bullett in college and with USA Basketball. Tora Suber (Virginia) and Nicole Levesque (Wake Forest) were also regular rotation contributors.
But particularly in those first two seasons, Stinson was the star again, even as the Sting struggled out of the gate.
While she crept up on a near-triple-double (18 PTS, 9 REB, 7 AST) in her first outing against the Phoenix Mercury, she added on 7 turnovers in what was a 17-point loss. A week later, after a couple more losses, Stinson put up the two historic firsts: most importantly to her, it was the Sting's first win (67-44 over the Rockers), but she also logged the league's first points/assists double-double with 19 points and 10 assists.
Just as her high school and college coaches raved about, Stinson's game was as well-rounded as ever. She finished that game with:
19 points
10 assists
5 rebounds
2 steals
3 blocks
Over 24 years later, she's still the only player in WNBA history to do that in the regular season, and only Candace Parker has put up a stat line like that in the playoffs.
The Sting were a top-half-of-the-league team in the first couple of years, led by Stinson's refined all-around game. She finished as runner-up in MVP voting to Cynthia Cooper in 1997 and was All-WNBA Second Team in 1997 and 1998, but those two seasons she also averaged more than 15 points, 4 assists, 4 rebounds, and 1.5 steals, still one of just two players to maintain those averages over two different WNBA seasons. The other is a multi-time MVP, Candace Parker.
Stinson maintained her role as scoring leader for the Sting throughout much of her career, but the team became less reliant on her to create for her teammates starting in 1999 when the ABL folded and the great point guard (and former ACC foe of Stinson's) Dawn Staley joined the Sting.
Staley and Stinson, along with the likes of Sting greats Rhonda Mapp, Shalonda Enis, Allison Feaster, and Tammy Sutton-Brown took Charlotte all the way to the Finals in 2001 as part of one of the most memorable late-season runs the WNBA has seen.
As she hit her mid-30s, Stinson faded a bit and finished her WNBA career out in Detroit before the Charlotte Sting ultimately folded. Her legacy there, as with her legacy in North Carolina and women's basketball more broadly, is unending. When the Sting ceased operations after the 2006 season, she remained atop their record books in several categories:
Games: 254
Points: 3,329
Rebounds: 1,115
Steals: 339
Her No. 32 jersey was retired at NC State in 2000 and by the Sting in 2006.
Statistical Legacy
The irony of Stinson being the first to finish a WNBA game with 10+ points and 10+ assists is that while she did it so early in the league's first season, she never did it again in her 272 career games.
However, the W has seen 273 other points/assists double-doubles since then, led (by a wide margin) unsurprisingly by the WNBA's current assists leader, Courtney Vandersloot. Of the 274 total, Vandersloot has had 46 (16.8%), followed by Sue Bird (28) and Ticha Penicheiro (18).
| # | Player | # Reg. Season Games w/ 10+ PTS / 10+ AST |
| --- | --- | --- |
| 1 | Courtney Vandersloot | 46 |
| 2 | Sue Bird | 28 |
| 3 | Ticha Penicheiro | 18 |
| 4 | Diana Taurasi | 13 |
| | Lindsay Whalen | 13 |
| 6 | Shannon Johnson | 10 |
| 7 | Becky Hammon | 9 |
| 8 | Temeka Johsnon | 8 |
| 9 | Nikki Teasley | 7 |
| 10 | Cappie Pondexter | 6 |
| | Skylar Diggins-Smith | 6 |
That's quite a collection of great WNBA guards. Incredible that Stinson got that ball rolling.
Finding history
---
Every donation helps!
Can you spare a dollar a month? Even a one-time donation goes a long way!
The support for Across the Timeline has been incredible and so appreciated. If you want to help keep acrossthetimeline.com and this newsletter free, every one-time and monthly donation helps. Click/tap here to support.
And of course, please share with anyone who may be interested and/or able to help.
---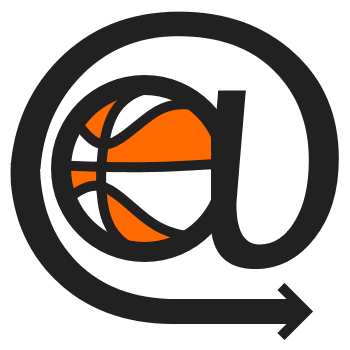 acrossthetimeline.com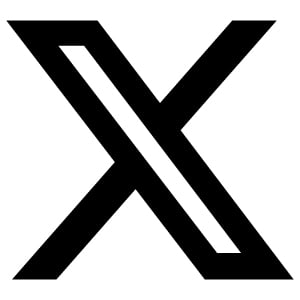 @WBBTimeline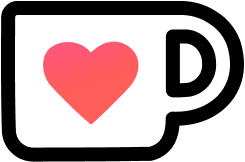 Support/Donate