"I have passionately loved this game ever since I can remember. Basketball has had such a strong impact on my life… To know that my work as a coach in this game has resonated with others is truly touching."
Those were the words of Coquese Washington, women's basketball head coach at Rutgers University, upon receiving the Carol Eckman Integrity in Coaching Award from the WBCA in March.
Included in the press release is a blurb about the award's namesake, but a paragraph doesn't do her basketball life justice.
High-Scoring Player-Coach
Decades before women's college basketball celebrated hitting mainstream national media, after leaving their high school and college teams – if they had that opportunity – women's basketball in the United States was played in local leagues and AAU tournaments, very often the six-on-six variety until women's leagues switched to the five-on-five rules we know today, mostly in the 1970s.
If you happen to get your hands on a New York newspaper from the 1960s, you might stumble upon a "Hudson Valley" women's basketball team that seemed to have their way with their competition in the Women's Community Basketball League.
Among the players in that league, Carol Eckman was a scoring machine, serving as player-coach of that team for several years while working as an instructor in New Paltz. During that time, she organized the Hudson Valley Girls' Tournament, a dose of her desire to bring women's basketball teams together and a foreshadowing of what is to come of her impact on basketball.
Eckman's playing career culminated with a stint with the national team when she was among a group of 45 women invited to a training camp designed to bring together great basketball players across the country to develop and form teams for both that spring's World Cup as well as the Pan-American Games in Canada a few months later. She was among the final 24 from which the 12-woman teams were ultimately selected.
Mother of the Women's Collegiate Basketball Championship
When Eckman took over as women's basketball head coach at West Chester State College in 1967, despite still being several years pre-Title IX, the program already had history attached to it. Though records from that time are sparse, the team went 10-0 in 1965-66 when coached by Lucille Kyvallos, who had moved on to what would be a legendary run at Queens College until the early 1980s, during which time she also spent time as the AIAW basketball committee chair and tournament director.
Out of a coaching career where she led all-time greats like Gail Marquis, Althea Gwyn, and Debbie Mason, perhaps the biggest spectacle of Kyvallos' time at Queens College came in February 1975 when her team faced off against the "Mighty Macs" of Immaculata in the first women's college basketball game played at Madison Square Garden. She and Cathy Rush put a pair of well-coached teams in front of nearly 12,000 as Immaculata came away with the 65-61 win.
Beyond the connection to Kyvallos, that game pointed back to the history of West Chester via Rush, who played for the program during the mid-1960s.
That gets us back to Eckman's time as head coach. In her first year, she led the team to an undefeated finish, and the second year was no different (12-0). Following a couple of years dominating the competition in their own backyard -- they defeated fellow Pennsylvania schools like East Stroudsburg and Ursinus and out-of-state foes like Montclair State and Southern Connecticut State -- Eckman wanted to pull together top competition from across the country.
And she did just that.
Without the national support of the AIAW, under the "Commission on Intercollegiate Athletics for Women" (CIAW), Eckman picked 16 of the most competitive teams (about 40 had initially responded with interest) to gather for three days at Hollinger Field House at West Chester for the 1969 National Invitational Women's Tournament.
Reflective of the state of Iowa's deep roots in women's basketball, both Iowa and Iowa Wesleyan were invited to compete and were among the favorites. The opening round was played over the course of the day on March 20, 1969, with both the quarterfinal and semifinal games played the following day, culminating with the championship game on the third of just three days for the 16-team tournament.
Eckman organized a tough tournament, and her team ran through it.
West Chester won four games by an average of 34.3 points per game, winning the first championship game over Western Carolina 65-39 in front of a sellout crowd of 2,000 spectators.
Pat Ferguson, a 5'2 forward, led the way with 20 points in the championship game and 93 total over the four tournament games. Sue Benfield added 13, and Phyllis Croney had 5 blocks. Brenda Williams led Western Carolina with 17 points.
Some other very notable players in that championship game:
Marian Washington (West Chester): Washington went from multi-sport athlete in high school and college to longtime head coach of Kansas women's basketball. Now a Women's Basketball Hall of Famer, Washington served stints as both assistant coach and head coach for Team U.S.A.

Linda Hill (now Linda Hill-MacDonald) (West Chester): A longtime college coach, Hill-MacDonald coached at Temple and Minnesota before becoming the first head coach of the Cleveland Rockers in the WNBA for three seasons. She returned to college with head coaching and assistant coaching positions at multiple programs.

Nora Lynn Finch (Western Carolina): Longtime coach and senior administrator both at NC State and within the ACC conference, Finch was inducted in to the Women's Basketball Hall of Fame in 2019.
In the consolation game, Iowa Wesleyan took down Iowa 41-26 to earn third-place honors.
The game was West Chester State's 20th consecutive win and ultimately a major win for women's basketball. A major accomplishment -- establishing a national tournament and winning it -- always begs the question: can we do it again?
They didn't win it again, but they sure played it again. And again. And again.
While Eckman kept West Chester playing great basketball, the national tournament kept running through the CIAW for two more years. West Chester returned to the title game both years, falling to Cal State-Fullerton in 1970 and Mississippi State College in 1971.
"A Woman Who Had a Vision"
The tournament came full circle for Eckman and West Chester in 1972 when the AIAW finally sponsored the national tournament. Cathy Rush coached Immaculata to the championship game, where they took down Eckman and her alma mater 52-48, taking home the Mighty Macs' first national championship and handing West Chester their third-consecutive runner-up finish.
The new AIAW Women's Basketball Tournament that Immaculata ran through in its infancy ultimately gave way to the NCAA Tournament we know today, and the three-day tournament Eckman dreamed up and assembled in front of 2,000 in-person fans has evolved into a month-long experience culminating in a championship game last watched by 10 million on national television.
Eckman continued to run highly sought-after basketball clinics and workshops, earning both the AIAW Merit Award in 1982 and the WBCA Service Award in 1985 shortly before she passed away from cancer.
The following year, the WBCA established the "Carol Eckman Integrity in Coaching Award" to honor a coach who reflects Eckman's "traits of courage, ethical behavior, honesty, sportsmanship and commitment to the student-athlete."
She (1988) and her championship team (2012) are part of the West Chester University Athletics Hall of Fame, and Eckman was inducted into the Women's Basketball Hall of Fame in 1999.
Ultimately, Eckman's legacy goes beyond just what she did as a coach – and she was a very successful coach – finishing with a 68-5 record in her five years at West Chester State.
"When I think about Carol," Washington said, "I see a woman who had a vision and who did what she had to do to make it a reality."
She was a key architect of the game as we know it today. The gumption of leaders like C. Vivian Stringer, Tara VanDerveer, and Pat Summitt up through Dawn Staley and Coquese Washington, among many others, can draw a line back to Eckman and their shared ability to do what others can't yet imagine.
"I hope," Linda Hill MacDonald told The Knoxville News-Sentinel back in 1990 in speaking about her college coach, "that down the road people don't forget Carol Eckman and what she did."
As we embark on a women's college basketball season that will ultimately end in the 55th anniversary of that invitational tournament, we're all responsible for keeping that hope alive.
---
Every donation helps!
Can you spare a dollar a month? Even a one-time donation goes a long way!
The support for Across the Timeline has been incredible and so appreciated. If you want to help keep acrossthetimeline.com and this newsletter free, every one-time and monthly donation helps. Click/tap here to support.
And of course, please share with anyone who may be interested and/or able to help.
---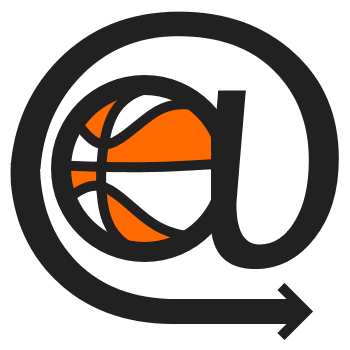 acrossthetimeline.com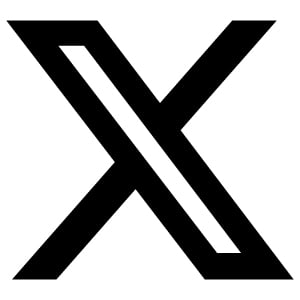 @WBBTimeline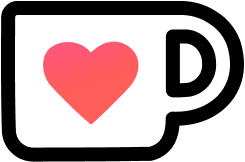 Support/Donate