On August 3, 2021, the WNBA officially announced its criteria for the W25, meant to honor the "WNBA's 25 greatest and most influential players since its inception in 1997."
This has been a tradition every five years in the WNBA, starting with the All-Decade Team in 2006 and most recently with the Top 20@20 in 2016.
WNBA Top 20@20 (2016)
I previously started breaking down this process back in November, and in May I dug deep in to who is definitely in, who is definitely out, and some considerations when making final picks from there. The announced criteria cut the field down a bit more so that some of those players may no longer be eligible, but a lot of the discussion still applies.
All that said, below are my final picks for the W25. I did not have a vote, but these would have been my selections. I tried to go about this as objectively as I could, so these are not just my favorite 25 players. Similarly, I did not try to predict who voters would select. Ultimately, the process is subjective, particularly as you get to the final few players in, so I try to detail my thought process on who I included and who I did not.
First, here are my 25, in alphabetical order:
Seimone Augustus
Sue Bird
Swin Cash
Tamika Catchings
Tina Charles
Cynthia Cooper
Elena Delle Donne
Sylvia Fowles
Yolanda Griffith
Brittney Griner
Becky Hammon
Lauren Jackson
Lisa Leslie
Maya Moore
Deanna Nolan
Nneka Ogwumike
Candace Parker
Ticha Penicheiro
Cappie Pondexter
Katie Smith
Breanna Stewart
Sheryl Swoopes
Diana Taurasi
Tina Thompson
Lindsay Whalen
Eligibility
As a refresher, here's the WNBA's announced eligibility rules for the W25. To be eligible, as a starting point, a player must have played in at least 2 seasons and meet at least 4 of the following 7 criteria:
winner of a major individual award
selection to an All-WNBA First Team or All-WNBA Second Team
selection to an All-Defensive First Team or All-Defensive Second Team
selection to an All Star Game
member of a WNBA championship team
ranked among top 40 career leaders in a major statistical category (points, rebounds, assists, steals, or blocks)
recipient of the WNBA's season-long Community Assist Award
A couple of nebulous items in there:
What exactly constitutes a "major individual award?" Does a WNBA Player of the Week honor count? Does it even have to be a WNBA award or does something like an AP Player of the Year award count?
In 2020, the winner of the WNBA's season-long Community Assist Award was "All Players," so does everyone who played in the WNBA in 2020 meet that criterion? In 2017, the New York Liberty won, so it's similarly ambiguous there.
Based on my best effort at interpreting these criteria, here are the players I have found to be eligible: WNBA players eligible for W25.
The WNBA does then cut the list down to their final nominees eligible to be voted on for the W25, so not everyone who is eligible shows up on the final ballot. Some notable names who could not be voted in to the W25:
Dawn Staley (Not eligible): In past years, having been on one of the previous "Top Players" lists (All-Decade, Top 15, or Top 20@20) was one of the criterion. That is missing from the eligibility rules this year, and Staley only qualifies in three of the remaining available categories (Kim Perrot Sportsmanship awardee (major individual award), 5x All Star, and #14 all-time in assists), so she is not eligible.
Vickie Johnson (Not eligible): She only meets three categories as well: Kim Perrot Sportsmanship awardee; 2x All Star; top 40 in points, assists, and rebounds
Margo Dydek (Not eligible): She meets three criteria: 2x All-Defensive Second Team; 2x All Star; top 40 in rebounds and blocks (all-time leader)
Candice Dupree (Not on ballot): Like I said before, I'm unclear on who all meets the "Community Assist Award" criterion. Dupree played last year for the Fever, so she's among the "All Players" who won the Community Assist Award last year, and that would be enough to give her four of the criteria, along with: 7x All Star, 2014 champ, and top 40 in each of the five major stats. However, she wasn't on the ballot, so either she was not eligible or she was just not included for voters.
All four of these players were in my final set to pare down to form my final list. Just in those four players you have all-time league leaders, WNBA originals, and some of the most influential people in the game of basketball.
I also think all four can be argued one way or the other for this list, but the one that really stands out to me is Dawn Staley's lack of eligibility. The WNBA did rework eligibility rules this year, and I generally agree that as the years go by, the eligibility rules need to be stricter to hone in on the top players. However, the only player affected by removing the "appearance on past top players list" criterion is Staley.
She was not voted on to the Top 20@20 despite being a finalist, so it's reasonable to think she may not have gotten enough votes this time around either, but if the WNBA wants this list to reflect the league's "greatest and most influential players" based on both on-court factors as well as "leadership, sportsmanship and community service, and contributions to team success and the overall growth of women's basketball", Staley should be in this process. In particular, is there a former player who has been on a more impactful trajectory since 2016 (the year of the Top 20@20)? An NCAA championship and perennial spot among the elite in college basketball and her ascent to head coach of the women's senior team for USA Basketball have both resulted from and extended her influence in women's basketball and basketball culture more broadly. She can't change her on-court case, but does anyone have a greater off-court case?
All that said, those players weren't eligible. Here's my thought process on my final selections.
Finalizing the list
As a reminder, I considered these 16 players in from the jump, and any rationale for their inclusion is in my first post.
Seimone Augustus
Sue Bird
Tamika Catchings
Cynthia Cooper
Elena Delle Donne
Sylvia Fowles
Lauren Jackson
Lisa Leslie
Maya Moore
Candace Parker
Cappie Pondexter
Katie Smith
Sheryl Swoopes
Diana Taurasi
Tina Thompson
Lindsay Whalen
Here are my final finalists for the final nine:
| | | | | |
| --- | --- | --- | --- | --- |
| Janeth Arcain | Alana Beard | DeWanna Bonner | Rebekkah Brunson | Swin Cash |
| Tina Charles | Katie Douglas | Cheryl Ford | Yolanda Griffith | Brittney Griner |
| Becky Hammon | Natasha Howard | Angel McCoughtry | Taj McWilliams-Franklin | DeLisha Milton-Jones |
| Deanna Nolan | Nneka Ogwumike | Ticha Penicheiro | Breanna Stewart | Penny Taylor |
| Courtney Vandersloot | Teresa Weatherspoon | A'ja Wilson | | |
Yeah, they're in
I left a few on this list just to talk about, but to me they're really closer to sure-things than I made them out to be:
Yolanda Griffith
Becky Hammon
Deanna Nolan
Breanna Stewart
Compared to some others, their résumés can appear a bit short, but each of these players were (or are) elite players in the WNBA and leaders on their own teams for multiple years. Nolan was a three-time champion in Detroit and one of the greatest what ifs in the WNBA given how her career abruptly ended when the Shock moved to Tulsa. Griffith rocked the league in 1999, coming in and immediately winning both MVP and Defensive Player of the Year, and she ultimately brought a title back to Sacramento.
Hammon was never able to get a title, but year-after-year she was making a run in the Playoffs. As of today, she is still sixth all-time in postseason games played (60), having led her teams there multiple times in both New York and San Antonio. Beyond that, when we talk about influence in the basketball world, you can't overstate the barriers Hammon has broken down for women coaching in the NBA.
It may seem early for Stewart, but I'm not sure what to wait for. A two-time champion, a regular season MVP, a two-time Finals MVP, and she's locked in to perennial All Star/All-WNBA (if not MVP) level. From an on-court perspective, I'd say she's in basically the same position as Maya Moore in 2016.
Long-timers
There are a few players left on this list who were great, but not quite at the league-leading level a top 25 requires. Longevity is an important indication of a player's value -- it takes a great player to continue to be wanted in a professional league for 15 years -- but it can also lead to inflated statistics. I have so much respect for these players (and hyphenated names in general), but I'm removing them from my finalists at this point:
Taj McWilliams-Franklin
DeLisha Milton-Jones
It really is incredible the staying power these two had: McWilliams-Franklin played 14 years and Milton-Jones played 17, both won a pair of championships, and consider they both came from the ABL, so they missed the first two years of the WNBA.
Two-way greats
Speaking of long-timers, both of these players made a place in the WNBA for many years, and they did it on both sides of the ball. These two aren't too far outside the top 25, but I don't have them in my final W25:
Alana Beard
Katie Douglas
Douglas may have a case for a spot in the top five all-time for combination shooters/defenders, and Beard had both facets to her game, but moreso at separate times. Her time with the Mystics was noted more for her offensive ability, while she was a Defensive Player of the Year twice at the end of her career.
Big-time winners
These players all won a ton in the WNBA and are among the leaders all-time in championships, but their teammates stand out on this list a bit more.
Janeth Arcain
Rebekkah Brunson
Cheryl Ford
Penny Taylor
These aren't easy cuts at this point. Brunson is the only player with 5 WNBA titles, Arcain has 4 with the Comets, and Ford and Taylor each won three with Detroit and Phoenix, respectively. Taylor's versatile skillset stood out in the 2007 Playoffs especially, but over the course of her career she was more solid and dependable than she was a top player, maybe more a product of the dominant play styles of her teammates (Taurasi, Pondexter, Griner) than a result of her own style. Brunson was similar, though she was at times a top defensive player, and Ford was up there but didn't have the same longevity as the others in this category. Arcain was a great player on a team of all-time players, so she didn't really have the chance to stand out.
WNBA futures
There are a few players I had already taken out of my finalists who I think are surely in this discussion in five years, and some may even be locks in a year or so:
Skylar Diggins-Smith
Chelsea Gray
Jonquel Jones
Jewell Loyd
Among the finalists I was still considering, I eliminated a few players who I think are on the cusp and will likely be in a future top 30:
DeWanna Bonner
Natasha Howard
Courtney Vandersloot
A'ja Wilson
Wilson is probably just a victim of timing here: already an MVP, an All-Defense selection, and a 3x All Star, and it's pretty likely she'll add on to that list when this season ends, and she may be able to check the championship column as well, but to call her a top 25 player all-time at this point feels like trying to project her career forward rather than evaluating it as-is. (Despite that, she's still very close to this list.)
Last picks
At this point I had five spots left and seven players left to consider:
Swin Cash
Tina Charles
Brittney Griner
Angel McCoughtry
Nneka Ogwumike
Ticha Penicheiro
Teresa Weatherspoon
Here are my next few picks, in no particular order:
Nneka Ogwumike: A Rookie of the Year, MVP, and 2016 champion, Nneka is top 40 in points, rebounds, and steals, and since 2016 she has been a regular All-WNBA, All-Defense, and All Star selection. Even more prominent to me is her leadership and influence in basketball; Ogwumike is a two-time Kim Perrot Sportsmanship Award winner and was awarded the season-long Community Assist honoree in 2018. Most importantly, as WNBPA President, Ogwumike led in the development and negotiation of the latest Collective Bargaining Agreement and has been a face and leader for the players as a collective.
Ticha Penicheiro: 2nd all-time in both assists and steals, Penicheiro bridges the gap between the early WNBA and the game in 2021. She exploited a flashy skillset that got results, including a championship in Sacramento in 2005. Her continued presence in the game, including as a prominent agent, only expands her influence on the future of the league.
Tina Charles: Charles, like Hammon, is one of the greatest individual players to have yet to win a title in the WNBA. She's top-15 in points, rebounds, and blocks and a frequent All-WNBA and All Star player. Like Griffith, she entered the league strong, winning MVP in her third year (2012) and leading the league in scoring and/or rebounding multiple times. Though she's still seeking that elusive championship, she leads the league all-time in Player of the Week (31) and Player of the Month (12) honors, now in just her 11th season. I can't overlook that dominance.
That brings me to two open spots and four players.
At this point, with all due respect, I'm cutting Teresa Weatherspoon. A great lead guard who played both sides of the ball, Weatherspoon made "The Shot" that will probably be named the greatest moment in WNBA history for years to come, but her career was title-less and relatively short. This was a tough cut for me to make, especially given her continued success among the many former players breaking barriers in the NBA, but I think her on-court game stood out more in the early days of the game than it does now, among the many great players to come since.
I'm left with three great players: Swin Cash, Brittney Griner, and Angel McCoughtry. In addition to their defensive prowess, both Griner and McCoughtry have also led the league in scoring, and at her best, there are few players better than Griner. On the flipside, Cash had three titles (two with the Shock, one with the Storm), whereas Griner has won just one and McCoughtry is still hunting her first. That said, McCoughtry has been to the WNBA Finals four times, including three with the Atlanta Dream, where she was the undisputed leader of that team for years.
Cash, like Hammon and Weatherspoon, has been impactful beyond the WNBA, both with her on-air work and now her trailblazing role in the front office with the New Orleans Pelicans of the NBA. At the same time, it might be shortsighted to hold that against Griner or McCoughtry, who are both still actively playing (though McCoughtry is out injured this year).
At this point, though, given that balance of on- and off-court impact, I'm including Swin Cash on my list at this point, and I think Griner is the greater overall player of the two remaining, though McCoughtry in her prime is right there. These three could shuffle around over the next five years.
The list, again
All that said, here's my final W25, in alphabetical order once again:
Seimone Augustus
Sue Bird
Swin Cash
Tamika Catchings
Tina Charles
Cynthia Cooper
Elena Delle Donne
Sylvia Fowles
Yolanda Griffith
Brittney Griner
Becky Hammon
Lauren Jackson
Lisa Leslie
Maya Moore
Deanna Nolan
Nneka Ogwumike
Candace Parker
Ticha Penicheiro
Cappie Pondexter
Katie Smith
Breanna Stewart
Sheryl Swoopes
Diana Taurasi
Tina Thompson
Lindsay Whalen
Nine of these players are still active. Eight played in the WNBA in the 1990s. 24 of the 25 regular season MVPs are included (and put your money down on A'ja being here next time), and 21 of the 24 Finals MVPs are in. 56 total WNBA championship rings.
If you hate this list, don't worry; the official W25 will be announced on September 5, and then you can get mad about that and forget about my picks. Seriously, though, going through this process just highlights how many great players there are and have been in the WNBA; who would make your list?
---
Every donation helps!
Can you spare a dollar a month? Even a one-time donation goes a long way!
The support for Across the Timeline has been incredible and so appreciated. If you want to help keep acrossthetimeline.com and this newsletter free, every one-time and monthly donation helps. Click/tap here to support.
And of course, please share with anyone who may be interested and/or able to help.
---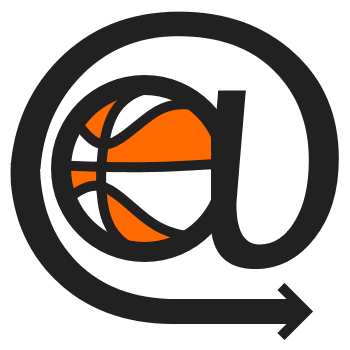 acrossthetimeline.com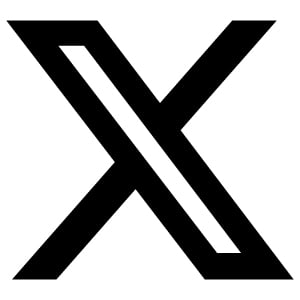 @WBBTimeline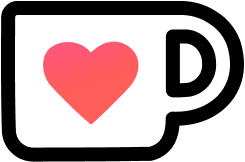 Support/Donate